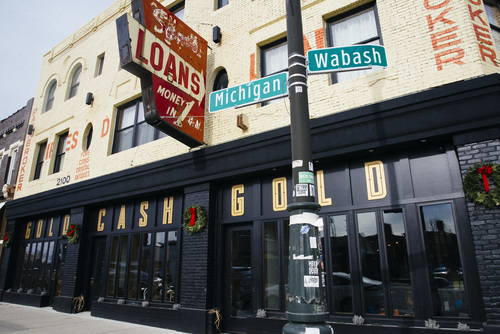 Last year was incredible! We launched our Los Angeles Singles & The City chapter, a couple got engaged, and our Membership nearly doubled!
Join us at our Annual 1st of the Year Brunch at one of Detroit's top brunch spots: Gold Cash Gold.
Our theme this season: Boundaries. Be prepared to participate in an intimate, highly engaging, interactive discussion about identifying where we need them, how to create them, and thriving in the results of great decision making.
We'll be discussing our Winter 2018 read: Boundaries in Dating.
GOOD PEOPLE + GOOD VIBES
Since 2014, the SATC community has remained the leading singles empowerment social club for single & dating Professionals in Dallas, Austin, Detroit & Los Angeles. This is where you surround yourself with, passionate innovative professionals, creative game-changers, and the priceless opportunity to build an amazing network in a warm and non-judgmental environment. Whether you're new to your city, newly single or having just made the decision to expand your personal & professional social life - we are your one-stop shop.
FOOD + DRINKS *not included in RSVP.
Feel free to enjoy the Brunch menu ranging $4-$18.